Welcome to our blog poweringsolution.com. We are the best and most reliable website where you can read about and learn about all battery issues, solar panels, automotive, and electric devices. We have hired a very experienced and knowledgeable team who does deep-level research and gives our readers accurate and reliable information.
Being a chemical engineer, I know how it feels to fix or replace a motor or electric part. In this case, getting the right parts on the right track is important. Even a small amount of carelessness can put someone's life at risk. So, we do everything with care and try to get it right as much as possible.
About Poweringsolution.com
let's hear out the spark of the name. We are talking about its name – Poweringsolution.com, which lights up the spark like its motive. The name represents the fundamental topic of our site. 
We regularly put out up-to-date, well-researched articles with clear instructions on how to fix a wide range of common electric problems. The people who write our troubleshooting articles have a lot of experience. They have previously worked as mechanics, mechanical engineers, and even software developers.
Poweringsolution.com is now the best place to learn about batteries, chargers, cars, electrical devices, and solar power. The site has information about products, guides on using them, tips and tricks, and news about renewable energy.
We provide information about solar power, batteries, chargers, and cars. Our goal is to give people accurate and up-to-date information about these topics to make smart choices about how much energy they use.
There are articles on the site about many different kinds of power problems. We regularly update about new products, tips, and other resources.
Our Team
Engineer Ian Carter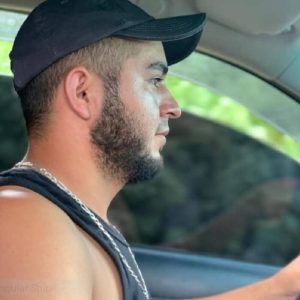 Hi there, I am Engineer Ian Carter, founder, and team leader of this website. Over the years, we've built an excellent team of industry experts to bring you the most comprehensive information on all things energy. Our mission is to simplify complex energy-related subjects and present them to you in an easy-to-understand format.
The driving force behind PoweringSolution.com began with my passion for all things related to energy. My expertise covers a wide range of areas, including batteries, automotive, electrical devices, and more. Having spent countless hours studying and working in the industry, I've amassed a wealth of knowledge that I'm eager to share with you.
But of course, I couldn't do this alone. Together, we make a dynamic team.
Baten Khalil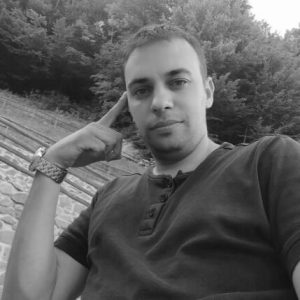 Meet Engineer Baten Khalil, our Charger & Charging expert. Baten has dedicated his career to understanding and teaching about battery chargers, energy storage, and power supplies. His expertise doesn't stop there; it extends to the cutting-edge technology used in the charging industry today. Baten's dedication to his craft and his ability to simplify complicated topics are integral to our mission.
Arjo Khan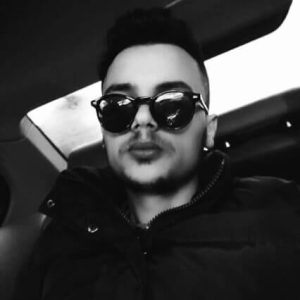 Our Renewable Energy expert, Arjo Khan, is a stalwart advocate of sustainable solutions. Arjo's wealth of experience in renewable energy solutions, especially solar power, is awe-inspiring. His passion is to promote cleaner, greener energy sources for a more sustainable future. Arjo's research and teachings in the field are an invaluable resource to PoweringSolution.com and to anyone looking to navigate the world of renewable energy.
We Just Don't Add Info We Provide Value
We aim to provide accurate and trustful power-related information free of charge. Our key objective is to give our readers more valuable information about various solar-based devices.
All we care about is offering the most practical suggestions to add value to their life. Saving time and money for our website visitors is also part of our goal.
We Stand Out From Others
We're committed to providing fair and useful content. We feel strongly that the readers of our website will benefit from the information presented in our article. Our professional writers will make for an easy and enjoyable read. We don't want people to waste their time here, so we don't include any useless or poorly researched data.
If you have any queries regarding website content, feel free to reach us. We wish to have a regular relationship with our readers through engaging articles.
Final Verdict
At PoweringSolution.com, we go the extra mile to provide you with the most current, reliable, and actionable information in the world of energy. Whether you're looking to understand the latest in solar power technology or trying to figure out the best battery for your needs, you'll find what you're looking for here.
We pride ourselves on delivering quality content, up-to-date research, and user-friendly resources. Our aim is to help you make informed decisions about energy solutions.
So, whether you're an energy enthusiast, an industry professional, or someone who's merely curious, we hope you find our content helpful, informative, and inspiring.
Welcome aboard, and let's power up your knowledge together!
With energy,
Engineer Ian Carter and the PoweringSolution.com team.