At Powering Solution, we are committed to delivering the most accurate and insightful information within the power solution niche. Our review process embodies this commitment. The guidelines below detail our approach.
Comprehensive Analysis of User Reviews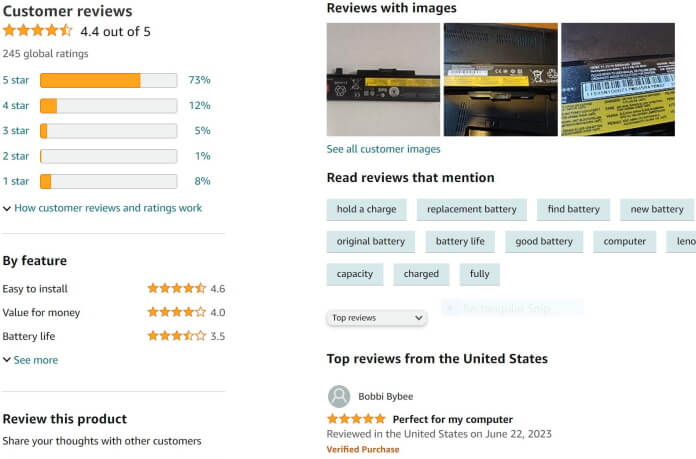 We believe that understanding the true value of a product requires more than just a glance at user reviews. We invest significant time and effort in thoroughly examining user experiences, feedback, and comments from various sources. This involves reading through multiple platforms and analyzing reviews across diverse demographics and user profiles. By weaving this complex web of insights, we craft a review that reflects the broad spectrum of user experiences.
In-Depth Exploration of Product Line & Manufacturer Background
Knowing the ins and outs of a product means delving into its origins and lineage. We explore the full product line, uncovering the brand's history, philosophy, quality standards, and more. Our team digs deep into public records, past performances, customer satisfaction levels, and even the company's social responsibility policies. By doing so, we offer a review that paints a complete picture, not just of the product itself but also of the values and principles that shaped it.
Examination of Various Situations & Setups
We recognize that products are used in various situations and setups, each with its unique requirements and challenges. Therefore, we consider multiple scenarios and configurations when reviewing a product. This meticulous examination helps us evaluate how a product performs in different environments, whether it's an electric car's efficiency in city driving or a solar panel's effectiveness in varying weather conditions. By considering these diverse aspects, we provide you with a review that speaks to your specific needs and situation.
Evaluation of Pricing & Positioning Strategy
Our analysis doesn't stop at the product itself; we extend our scrutiny to its pricing and positioning strategy. We assess the product's value proposition in the context of its market competitors and the target audience. Is the product priced fairly? How does it align with the brand's overall strategy? How does it compare with similar products within the same price range? These are the critical questions we answer, offering you a review that goes beyond the surface to provide deeper economic insights.
Your Opinions Matter to Us
We value your feedback and take it seriously. The thoughts, opinions, and feedback from our readers are integral to our review process. We actively seek your comments, respond to your queries, and continuously evolve our content based on your suggestions. Your voice contributes to the richness and relevance of our reviews. It ensures that we stay aligned with your needs, interests, and questions, making our content more personalized and engaging for you.
Rigorous Research Is Our Trademark
We stand firmly on the ground of rigorous research. Every review we publish is the result of countless hours spent investigating, verifying, and corroborating information. Our team of experts conducts experiments, consults with industry leaders, and sifts through volumes of data to ensure that our content is accurate, reliable, and trustworthy. When you read a review on Powering Solution, you know that it's been crafted with diligence and integrity.
Independence from Sponsorship Influences
Our independence is our strength. We do not accept sponsorship fees or any form of financial influence from manufacturers or sellers. This policy safeguards our ability to provide unbiased and transparent reviews. Our loyalty is solely to our readers, and our goal is to empower you with the information you need to make informed decisions. You can trust that our reviews are free from commercial pressures and biases, and that they reflect our genuine, expert opinions.
Final Thoughts
Our review guidelines are the foundation of our commitment to excellence. They guide us in our mission to provide you with reviews that are comprehensive, unbiased, and thoroughly researched. We invite you to explore our insights and benefit from our expertise.
As an Amazon Associate, I earn from qualifying purchases.
For any inquiries or feedback, please contact us.
Engineer Ian Carter
Founder & Team Leader, Powering Solution